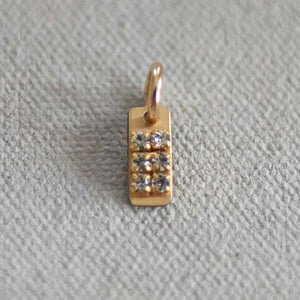 Want to add a little bling to your Charm Necklace?  This is the tiniest bling option that we offer and adds the perfect pop of shine for the people who don't want to much bling!
1/2" long and 1/8" wide.
Goldfill, Sterling Silver, and Rose Goldfill
Crystal Colors:  clear/gold, grey/gold, clear/silver, grey/silver.